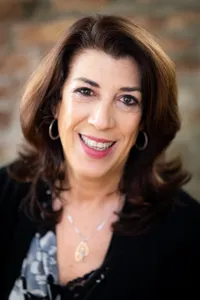 There is something that I think about often, there are many Chiropractors out there. Why come to me? There may be someone else closer to where you live. I have patients who move to the suburbs and still drive into the city to see me. How lucky am I? Part of that is a skill set.
Hopefully, once you have done something for 37 years you get good at it. I have a technique that is a little less forceful than some others so people prefer that type of touch. But that isn't the whole of it. I still get up every Monday morning and look forward to the new week at my office. I can't wait to see how those patients I worked with the week before are doing. Were they able to do those things they couldn't because they are feeling better?
Sometimes just getting a good nights sleep is huge. Maybe they were able to run, or play with their kid, or sit in the car for a long ride without pain. I have many patients that came to me for health maintenance that I have seen on and off for years. They are like extended family members. I have watched their kids grow up and have their own kids.
I love what I do and am still passionate about it. My patients know that. That to me is the biggest key to my success. I am so thankful that at this point in my career my practice is referral based. People send in others because they know who I am."
Dr. Lori Portnoy is a licensed Chiropractor serving the Chicago community. She studied chiropractic at Palmer College of Chiropractic in Davenport Iowa and has been helping people at her practice, Alpha Family Chiropractic, since 1982.
Dr. Portnoy uses a "whole person approach". This approach to wellness means looking for underlying causes of any disturbance or disruption (which may or may not be causing symptoms at the time). Dr. Lori uses Chiropractic care, nutritional and lifestyle shifts to optimize the conditions for normal function. Using this unique approach, Dr. Portnoy is able to help you to accelerate and/or maintain your journey to good health.